Spreading the Love
It is always so nice to hear from our clients with comments about their experience with our services. Being showered with love and appreciation is what makes our job that much more rewarding!

I must admit that at first I was skeptical about leaving the payroll service I had been with for nearly 20 years for a "free" payroll service. Was I wrong! I was impressed with the level of professionalism from the outset and nothing has disappointed me since making the switch in early 2013. Our payroll is somewhat complex because we have 6 different locations but Payroll4Free made the process easy for us. With my previous payroll service bureau, I had to perform all kinds of calculations on the side in order to allocate wages to the different locations but now all I have to do is enter the hours and they do the rest. Amazing! I am extremely pleased with the excellent customer service I have received. I would highly recommend Payroll4Free to any small business out there.

You would think that the best feature of Payroll4free.com is that it's free, but you would be wrong. The program is so user friendly and easy to use, they can compete with the most expensive payroll services out there. The people at Payroll4free.com are professionals who know what they're doing and are always there to help. The reports that I can pull up from the system are some of the best reports I've seen so far from a payroll service company. I would, without any hesitation, recommend Payroll4free.com to anyone.

I have used Payroll4Free since the first pay period in January of 2013. I am 200% satisfied, and must say that I have never used a better payroll service. My initial reaction after receiving their promotional card in the mail was 'This must be a hoax, because there is no free lunch.' I am very, very happy I called them. I've recommended Payroll4Free to all my small business clients.

Payroll4Free is not only free, it is a great service that delivers what it promises. You can count on them for a great experience.

Payroll4free is easy to use and free for small business! The support is quick and very helpful.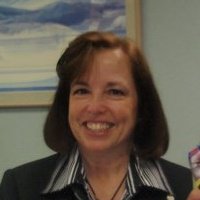 We have been using Payroll4Free for several years now. They have gone out of their way on many instances to accommodate our needs. We are very pleased with them and would recommend any small business to give them a try.

Payroll4Free has excellent customer service, and, most importantly, they deliver on time. There are no charges or hidden fees. I highly recommend their services.

Great product and exceptional service you would expect to pay top dollar for but it's free!